Extreme poverty
Improving Global Health and Development through Effective Altruism: Integrating Research, Understanding Complexity, and Making Clear Calls to Action.
In the middle of the rapid advancements of the 21st century, billions still grapple with the debilitating grip of poverty. As we navigate this vast disparity, Effective Altruism (EA) provides some answers, merging heart with hard evidence in a quest to effectively counteract global poverty.
Unravelling the Global Poverty Landscape
Poverty transcends mere income thresholds. It's a quagmire of insufficient healthcare, limited education, lack of basic amenities, and diminished opportunities. Each facet of poverty can perpetuate a cycle, spanning generations and hampering socio-economic mobility.
Effective altruism explained with examples related to poverty
The Pillars of Effective Altruism in Addressing Poverty
Evidence-Based Interventions: Before endorsing or funding any initiative, EA rigorously vets it for empirical evidence of its effectiveness.
Cost-Effectiveness: Beyond just positive outcomes, EA try to seek interventions that provide the maximum positive impact per dollar, ensuring efficient resource allocation.
Long-Term Impact: Temporary fixes aren't the goal; EA-backed interventions aim for sustainable, long-lasting benefits.
The Interplay of Health and Poverty: An EA Perspective
Health and poverty are inextricably linked. Poor health can hinder productivity and income potential, while poverty can prevent access to healthcare, nutrition, and sanitation. Effective Altruism recognises this intricate dance, targeting health to uplift communities out of poverty.
Why do Some Effective Altruists Focus on Health Interventions? 
Examples of Effective Altruism in Action Against Extreme Poverty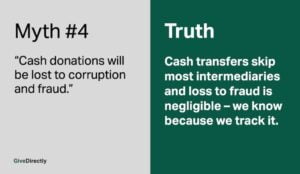 From cash transfers to health interventions, here are real-world examples where Effective Altruism principles have driven impactful change.
Resources for Effective Altruism and Poverty Alleviation
Expand your understanding with this curated list of readings, research papers, and thought leaders at the intersection of Effective Altruism and poverty alleviation:
Closing
Addressing poverty is a monumental task, but with the systematic and evidence-backed approach of Effective Altruism, we can make strides towards a world where everyone has the opportunity to thrive.
Eager to contribute effectively to the fight against poverty? Sign up for our EA introduction programme for insights, research, and opportunities grounded in the principles of Effective Altruism.